Modern Firm with an Individual Connection
Modern Firm with an Individual Connection
Modern Firm with an Individual Connection
Modern Firm with an Individual Connection
The experienced and professional team at Baldwin CPAs provides a variety of financial and accounting services to various individuals and business clients across the construction, government, non-profit, and healthcare industries.
Whether you are beginning your year-end tax planning strategies, in need of an audit, or external financial resources for your business, our team has you covered. We're proud to provide numerous financial and accounting services to individuals and businesses alike.
AWARD-WINNING ACCOUNTING FIRM
Baldwin CPAs has been recognized by numerous organizations and ranked among the top
400 public accounting firms, a recognition we are proud to hold.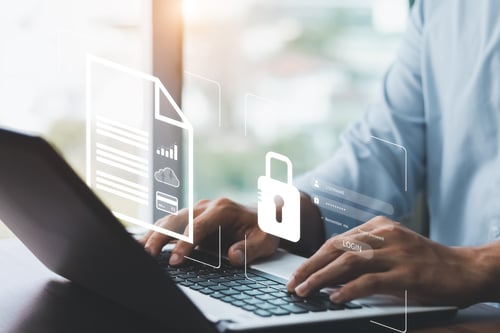 Migrating Your Secure Online Access Account
Click the play button for step-by-step instructions. (Video opens in new window.)
What Our Clients Have to Say
Our company has been a client of Baldwin for over 25 years. They know our industry and offer relevant advice regarding the best use of our resources. Given the current economic uncertainty, we value Baldwin's expertise more than ever.
Norman S. Graves
President, National Metal Processing, Inc.
Baldwin has been doing my accounting for as long as I can remember. Over the years, they have become more than just my accountant; they are my trusted friends. There aren't enough adjectives in the world to describe the expertise. Very sincerely, I would not trust my business anywhere else.
George Begley
Local Farm Owner
I appreciate everything that Alan and Baldwin have done for my family in working on my Dad's estate, as well as being such great support to me throughout all of this. The sincerest thanks for your time, effort, and great energy. You've really made an enormous, positive difference!
Ida Sue Logsdon and Family
(Orient, Ohio)